Property Description
Sea Island West is exceptionally well located. Situated along the White Oak River. The property includes a sprawling developable site, rolling acres of golden marsh, and direct access to the Atlantic Ocean. The expansive acreage, picturesque setting, and flexible zoning make this an ideal opportunity with a multitude of options, such as a mixed-use community with a championship golf course and marina, or even a campus for a university.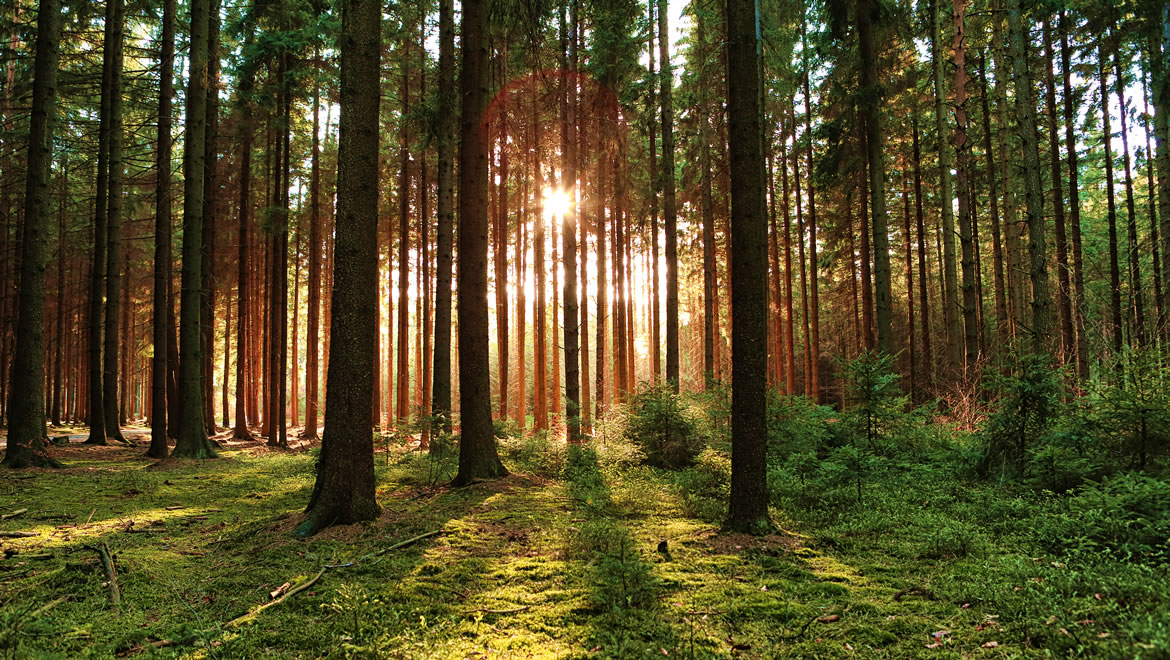 CURRENT AND FORMER USE
The property is currently ready for development. Formerly, It was a tree farm for a major paper manufacturer and still hosts acres of beautiful trees and foliage. Land has been prepared for subdivision development and has zoning approvals.
ZONING AND APPROVALS
The land has been zoned for a subdivision development with approvals in place for up to 2,000 residential units and 100.000 square feet of commercial space.
EXAMPLE — EGRET LANDING
As proposed Egret Landing was designed to contain 371 marshfront, lakefront, and preserve homesites, ranging from a quarter-acre to over 1.25-acres. Phase One was also to include a gated entrance, guardhouse, landscaped common areas and The Egret Landing Community Club, which would feature a spacious fitness center, community gathering areas, card and game rooms, community pool, tot lot, and tennis courts. The land has been cleared and the plans have been drafted and approved, leaving few barriers for a developer to build Egret Landing.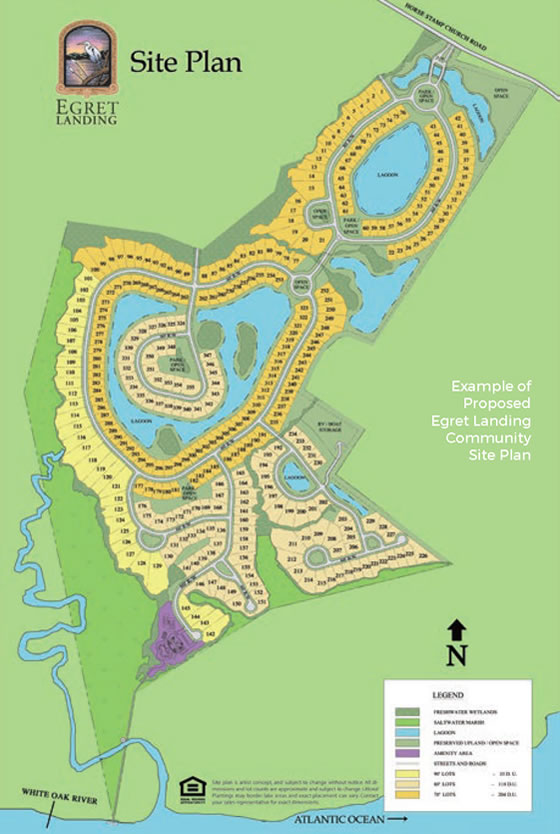 Example of Proposed Egret Landing Community Entrance
Example of Proposed Egret Landing Community Entrance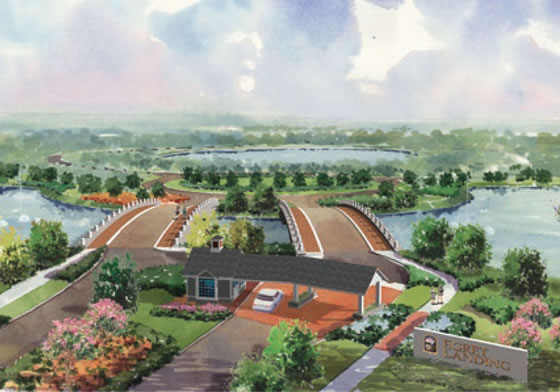 Example of Proposed Egret Landing Community Amenity Area
Example of Proposed Egret Landing Community Amenity Area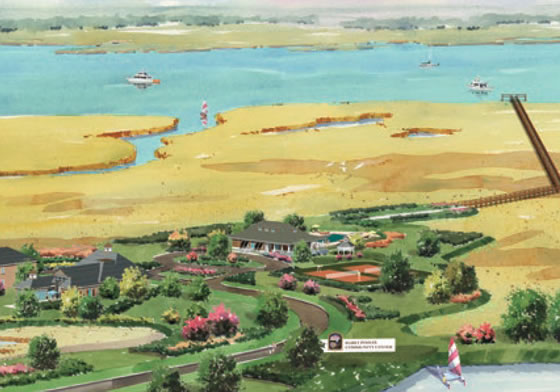 Example of Proposed Egret Landing Community Lake