Executive Summary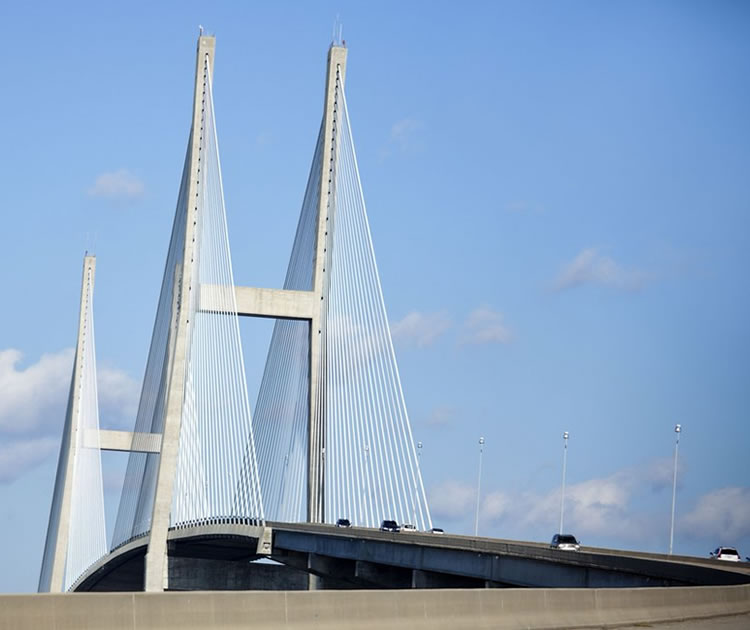 Great Flexibility & Unlimited Potential
Capitalize on the expanding coastal Georgia market. Seize this rare investment opportunity to secure 1,221 acres of pristine riverfront land in Camden County, Georgia. As development expands up from the south in Jacksonville and down from the north in Savannah, Georgia, this area is expected to see significant growth over the coming years, making now the time to buy.
Due in part to the significant growth expected in the area, the Federal and State authorities selected this site for the Interstate 95 exchange (Exit 22) that completed construction in 2012. Camden County's proactive approach to working with the Federal and State governments further solidifies the county's interest in providing the infrastructure necessary to support the area's continued growth.
With a pro-growth government, beautiful golden marshes, and direct access to the Atlantic Ocean, this continuous 1,221-acre parcel offers great flexibility and unlimited potential, enabling the buyer to develop the property to their vision.
There are 650 upland developable acres situated directly on the golden marsh, overlooking the navigable White Oak River. The property is already zoned for subdivision development with approvals in place for up to 2,000 residential units and 100,000 square feet of commercial space. The local government has proven to be a cooperative stakeholder throughout the planning and approvals process.
Multiple plans have been drafted to show a variety of community options. From hosting an 18-hole championship golf course and tennis courts to over one-acre lots and multi-family residences, this sprawling riverfront property offers countless development possibilities.
The 1,221-acre parcel includes the marsh, which is rare and difficult to obtain. Since it's included with this land, the development could also host docks or a marina.
Sea Island West is one of the last pristine approved properties available in southern coastal Georgia. Don't miss the opportunity to make it yours.
KEY INVESTMENT DRIVERS
1,221-acre parcel includes the marsh
Site includes 650 upland developable acres situated on the golden marsh
Situated on the navigable White Oak River
Direct access to the Atlantic Ocean
One of the last pristine approved properties available in southern coastal Georgia
Only 35 minutes from Jacksonville International Airport
Located 1/4 mile from 1-95 interchange (Exit 22)
Close proximity to Brunswick, St. Simons, Jekyll Island, Sea Island and historical Savannah, Georgia; and Jacksonville, Florida
Proximity to employment centers at Naval Submarine Base Kings Bay, Lockheed Martin, BAE Systems (Oracle), Port of Brunswick, the 1,600-acre TSA Academy and FLETC facility, Naval Air Station Jacksonville, Naval Station Mayport, Baptist Health, Bank of America Merrill Lynch, and Spaceport Camden
Zoned for a subdivision development with approvals in place for up to WOO residential units and 100,000 square feet of commercial space